Boiler Water Quality Issues and the Importance of Maintenance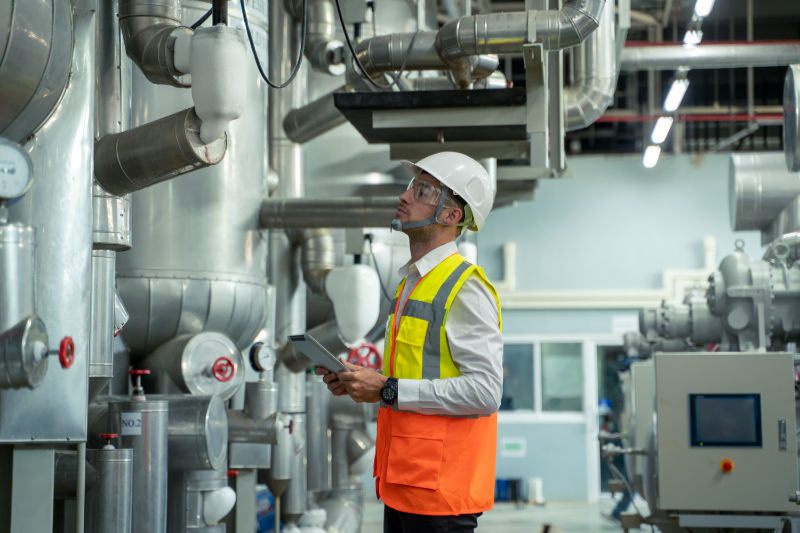 The boiler in your Illinois building keeps your customers, tenants, and employees warm and comfortable throughout the winter months.
When your boiler breaks down, everybody in your building suffers. That's why it is critical to maintain your boiler and pinpoint possible problems right away rather than allowing them to linger.
If your boiler breaks down unexpectedly, you risk losing business. You could also find yourself having to make a hasty decision to replace it with a new system.
At Amber Mechanical we specialize in finding commercial heating and cooling solutions for buildings of all sizes. We understand how your heating, ventilation, and air conditioning (HVAC) system improves your indoor air quality (IAQ) and ensures a safe and comfortable environment.
Call us today to schedule a free consultation on creating a maintenance plan for your Chicago area building.
Water Quality Issues With Your Chicago area Commercial Boiler
The most common issue leading to boiler issues is poor water quality, leading to several problems, including:
Scale Buildup—A concentration of minerals, such as calcium or magnesium, creates scale buildup that reduces the flow through your pipes. Scale buildup forces your boiler to work harder, leading to higher utility bills.
Oxygen Pitting—Oxygen pitting is caused by the presence of oxygen in the water coupled with an increase in temperature. One of the most serious types of oxygen corrosion, oxygen pitting is the concentrated pitting and corrosion of a small area. A boiler water treatment program keeps oxygen pitting in check.
Iron Corrosion—Reducing the iron in the water prevents this type of corrosion—and keeps your boiler running at optimum efficiency. Iron corrosion clogs valves and accumulates at the bottom of the boiler to create a wall of sludge.
Low Water Conditions—Be sure your boiler is equipped with an automatic low-water switch. Otherwise, you risk severe damage—basically a meltdown—if the water level falls too low.
At Amber Mechanical, our team of licensed professionals will know the right strategy to improve the water quality of your boiler. It might involve a water softener system, condensate polishers, or a process called reverse osmosis (RO) filtration that removes minerals and other particles.
Maintaining Your Commercial Boiler
The U.S. Department of Energy (DOE) recommends testing the pressure-relief valve and high-limit control, inspecting the pressure tank, and thoroughly cleaning the heat exchanger to maintain your commercial boiler.
An annual service call from Amber Mechanical includes checking the seals and gaskets for any signs of damage. Our team will also inspect the flue, burner, fans, main injector, condensate trap, electrical connections, and other components.
A well-maintained commercial boiler provides about 15 years of reliable service. If your boiler is older than 15 years, consider upgrading to a high-efficiency model that offers greater comfort at a lower operating cost.
Warning Signs
Many property owners tend to ignore some common warning signs with their boiler systems. This can prove to be a costly mistake. Always respond right away to minor issues with your HVAC system. Ignoring these issues can easily lead to expensive and inconvenient repairs.
Here are a few warning signs:
A drop in temperature
An increase in energy bills
Odd noises
Addressing any of these issues right away gives our team a better chance of uncovering a minor issue. You'll save money in the long run, and your building will stay warm and comfortable.
Call Your Boiler Experts Today
Amber Mechanical is a trusted name in the Chicago area for providing quality commercial HVAC services. Give us a call today to maintain your boiler. Call us at 1-800-592-6237 or request service online.
Contact Amber Mechanical, Inc., for Commercial Service and Industrial Mechanical Contracting Needs