Committed to a Safe Work Environment for Our Workers
Amber Mechanical Contractors maintains and implements safety and health programs on all job sites. With ongoing training, support, planning, and supervising, our team is committed to a safe working environment. We take all action necessary to follow and execute a Zero Injuries safety motto.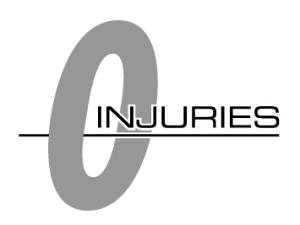 Amber Mechanical Safety Coordinator and Amber Mechanical Safety Committee direct our safety program supporting project managers and project foremen, and work throughout each job. We comply with federal, state, and/or local requirements and regulations as well as all provisions of the Occupational Safety and Health Act (OSHA).
Our Amber team is committed to a safe work environment for our workers and takes action to implement the Zero Injuries safety program every day on every job. With a strong safety record, we are able to keep insurance costs low and pass those savings on to you by following these procedures:
Take all action necessary in engineering, planning, designing, assigning, and supervising work operations to establish and maintain safe and healthful working conditions on all projects.
Implement a safety plan that will direct safety and health programs on Amber Mechanical job sites and to maintain compliance with federal, state, and/or local statutory requirements or regulations.
Establish responsibility and accountability for the safety program.
How We Do It
Communicate to prevent accidents.
Promote teamwork and give everyone the opportunity to exchange ideas.
Protect workers and prevent work-related injuries with use of personal protective equipment (PPE).
Assess work areas for possible hazards.
Provide training on safe work practices.
Have on-staff Safety Director for all our safety-compliance needs.
Improve safety programs through our Safety Committee.
For questions on Amber Mechanical safety and health programs, please contact us.