Do I Need to Repair or Replace My HVAC System?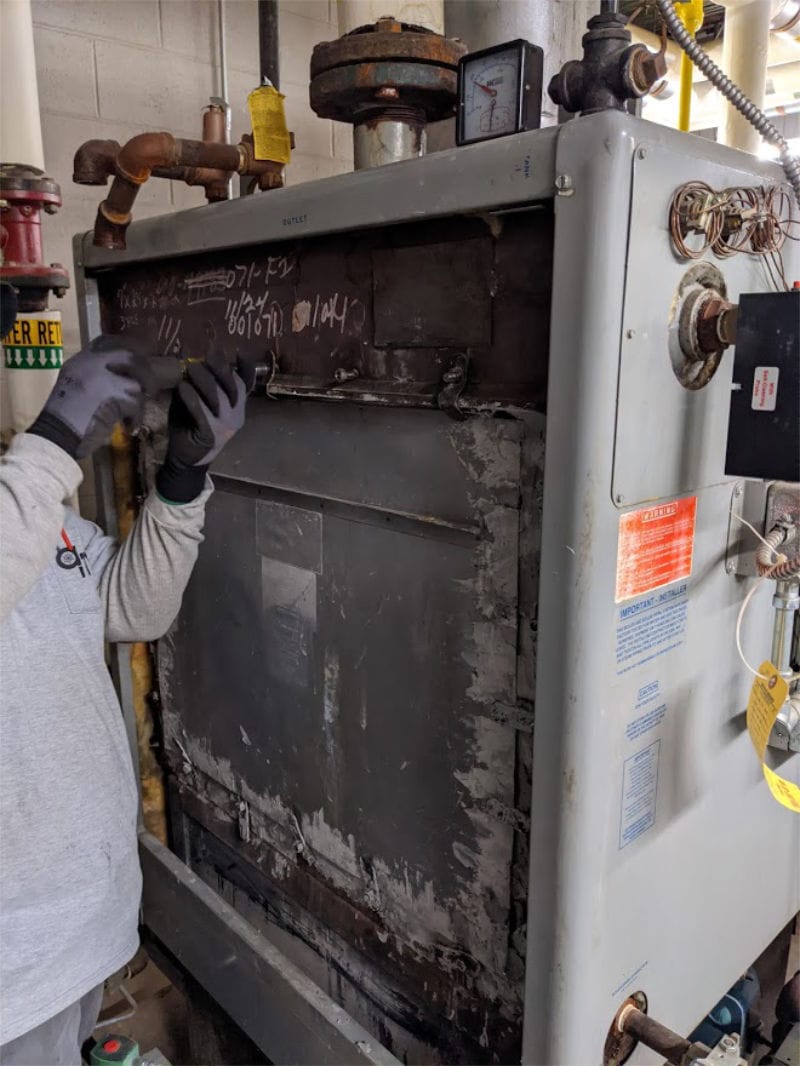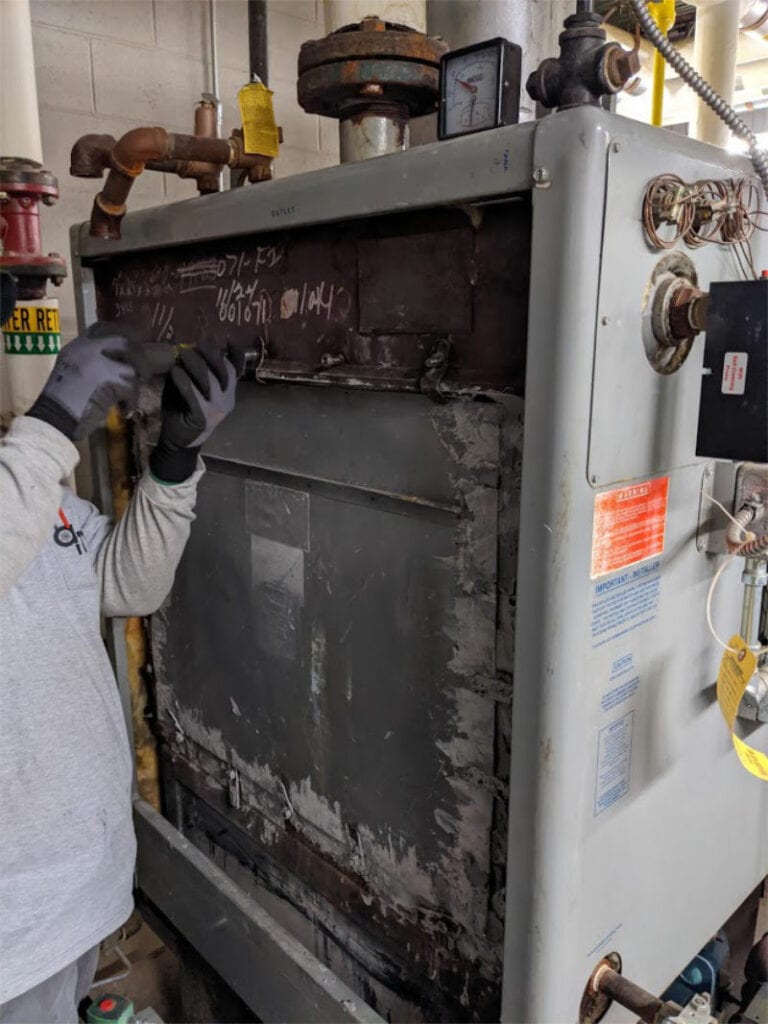 Are you having issues with your commercial heating, ventilation, and air conditioning (HVAC) equipment? If you're stressing over whether to repair it or opt for a complete replacement, there are several factors to consider.
Amber Mechanical is here to provide you with a viable solution either way. As a leading heating and cooling company in Illinois, our team is composed of highly trained and skilled professionals. Whether you need an HVAC system repair or replacement, we are here for you and will provide you with the excellent, trusted service you deserve.
Should I Repair or Replace My HVAC System?
When there's a problem with the HVAC system at your Downers Grove business, you may opt for a repair if:
Your HVAC system is less than 10 years old.
Did you recently replace your HVAC system, or does it have a few years before the end of its service life? If so, consider turning to a professional and opting for a repair—otherwise, you could end up spending more money on a new system you don't need just yet.

You haven't had many problems with your HVAC system before.
If your system doesn't usually give you trouble, it's likely you haven't had it fixed much, if at all. Whether the problem with your HVAC system is minor or complex, a repair could get your system operating efficiently again and be more financially appealing than the cost of a new system.

You HVAC system has performed well.
Is your HVAC system usually efficient and performing ideally? Maybe you like specific features your system offers or enjoy the particular make and model you have—but you just started having a problem with it. If so, contact one of our professionals—we'll get your system back up to par.

The problem with your HVAC system isn't major or expensive.
Does the decision to repair or replace your HVAC system primarily depend on cost? Request an estimate for a repair and replacement so you can make the most informed decision. If it turns out the problem with your HVAC is relatively inexpensive to fix, you may want to opt for the repair.
Alternatively, you'll want to consider replacing or upgrading your current HVAC system if:

Your HVAC system is close to the end of its service life.
You've noticed an increase in your monthly heating and cooling bills.
You want better energy efficiency and performance than what your current system offers.
Your building does not heat or cool properly.
There were recent renovations in your building and your current HVAC system is not capable of handling the additional space.
Repairs are frequent and the costs are starting to add up.
You should also keep in mind that it's typically best to replace your entire HVAC system at the same time. If your air conditioning system needs to be replaced and your heating system is older than 10 years old, replacing them together will be cheaper so you'll end up saving money.
Benefits of a Brand New HVAC Replacement
There are plenty of reasons to replace your outdated or inefficient HVAC system as well as benefits to motivate you to do so, including:
Brand new warranty coverage in case there's ever a problem
Reliability and less risk of a complete breakdown
Enhanced performance
Optimal efficiency
Reduced energy usage
Decreased heating and cooling expenses
Types of HVAC Systems to Consider
If the problem with your HVAC system is that it isn't heating or cooling properly, you do have other options instead of replacing the entire system for the building. With little or no other issues, you could simply add one of the following systems to complement your building's HVAC system:

Ductless mini splits
When certain areas or rooms in your building have trouble heating or cooling, you can add a ductless mini split to ensure the temperature remains comfortable. Ductless mini splits consist of the indoor unit (air handler), outdoor unit (condenser), and a conduit to connect the two.

Ductless mini splits operate without ducts, so you won't have to adjust any of your current ductwork. According to the US Department of Energy (DOE), duct losses are responsible for over 30 percent of energy consumption for space conditioning. Enjoy energy efficiency with a ductless mini split wherever you need it.

Other benefits of ductless mini splits include greater indoor air quality (IAQ), balanced humidity levels, and flexibility to be installed on a wall, ceiling, or floor. These advantages are great, especially if you have multiple rooms in your building to consider or are concerned with monthly expenses and air quality.
Zoned controls
Instead of replacing the entire HVAC system at your business, another option you could go with for adequate heating and cooling throughout the building is a zone control system.

Zone controls work with a thermostat, control panel, and dampers. You choose different zones, or areas, of your building and can control the temperature of each without it interfering with other areas. If certain sections of your building don't heat or cool as quickly, you can set these areas as zones and choose a specific temperature for them.

Call Us Today for All Your HVAC Needs
Whether your HVAC system requires a repair or replacement, our Amber Mechanical experts can help. Let us provide the solution you need to maintain appropriate heating and cooling in your Downers Grove, IL, business. Reach us by phone at 800-592-6237 or request service online today.
Contact Amber Mechanical, Inc., for Commercial Service and Industrial Mechanical Contracting Needs