Why Is My Commercial Boiler Not Heating?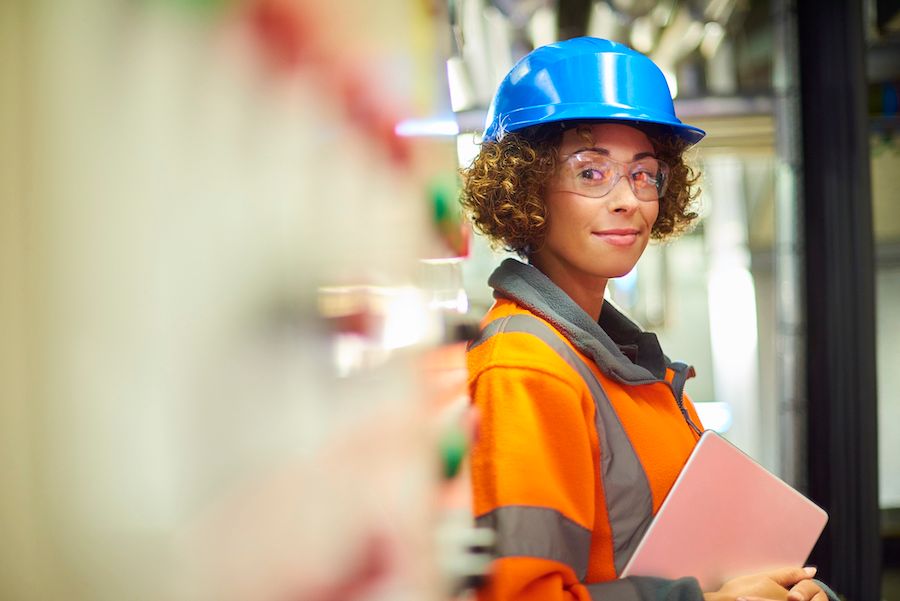 Having no heat in your business is more than an inconvenience. When your commercial boiler stops heating, it can cost you customers, productivity, and money. This can all add up quickly. At Amber Mechanical, we want to help you take care of your investments—both your company and your boiler.
To protect your business's equipment and systems, you need consistent heating and cooling. When your boiler isn't heating when the temperatures outside turn frigid, your more-sensitive systems can be at risk.
We recommend calling our expert commercial heating, ventilation, and air conditioning (HVAC) team to promptly assess the situation and make any needed repairs to return your business to normal. Our professionals are taking care of a larger number of boilers than ever these days.
More Chicago companies are choosing boilers as a cleaner and reliable source of heating. According to Global Market Insights Inc., a global market research company, "U.S. commercial boiler market size was estimated at over USD 1.5 billion in 2020 and is set to register over 4.4% CAGR [compound annual growth rate] between 2021 and 2027."
Check These Things First
Before giving us a call, there are a couple things you can check on your own. You may be able to get your commercial boiler up and running again without our professional intervention.
Right off, be sure your boiler has power. Maybe a switch somewhere got bumped and accidentally turned off. Also, check your fuse box or electrical panel to be sure there isn't a blown fuse or tripped circuit.
If all seems well with the power, check your boiler's thermostat. The thermostat's display should be working, not blank, and your thermostat should be set to Heat. If something is amiss with the display, check the device's batteries, or call us if it's hardwired to the system. If it's not on Heat, change the setting and see if this resolves the issue.
When none of these circumstances are the reason for your boiler not heating, call us immediately. We will send out our HVAC team to evaluate the problem.
Causes for Your Commercial Boiler Not Heating
Here are some possible reasons your boiler may not be producing heat, all requiring our Amber Mechanical expert HVAC help:
• Blockages—Many times blocked valves, as well as other blocked areas, are caused by scale buildup. If you have hard water, this is likely the culprit. Scale buildup can cause a loss heat transfer, increasing your utility costs.
• Water leaks—When your boiler has leaking water, it could be leaking directly from the tank or a condensation buildup. If it's leaking from your boiler tank, it's likely a sign of corrosion, which may mean a boiler replacement is in order.
• Loss of system pressure—Steam leakage is usually the cause of a loss of pressure, resulting in no heat. The system pressure loss could also be attributed to a problem with the return system such as a faulty or damaged feed pump or steam trap.
• Shutting off on its own—When your boiler stops heating because it shuts down by itself, its possible causes may be a faulty or broken thermostat, damaged pump, loss of air pressure, blockages in the valve, or a flame going out due to flue blockage.
• No igniting—There are several feasible causes for your commercial boiler no longer igniting: pilot flame issue, blown supply fuse, no ignition spark, and various other reasons.
All of these circumstances require a professional diagnosis and repair. Our expert team keeps our Amber Mechanical trucks well stocked with quality parts and materials so we can get your boiler up and running in no time.
If we can't repair your heating system, and you need to invest in a new boiler, we will help you choose the right high-efficiency model, taking into account your financial and company needs. Keep in mind, we offer financing to make the unexpected purchase less of a stress on your company. Talk to one of our knowledgeable team members for more details.
What Is the Best Way to Prevent a Boiler Emergency?
To keep your commercial boiler in top working order to avoid unexpected breakdowns, as well as to extend your commercial boiler's service life, we highly recommend regular professional commercial preventative maintenance. With routine inspections, cleanings, and tune-ups, our heating and cooling experts can alert you to any components suffering from everyday wear and tear before they evolve into a costly emergency.
Keeping your boiler clean allows it to work efficiently, helping to keep your Chicago building's indoor air quality (IAQ) high. This helps prevent sick building syndrome (SBS), and along with commercial indoor air quality accessories, provides healthy, clean air for your employees and customers alike.
Scheduled professional maintenance also keeps your manufacturer's warranty valid, should you ever need to make a claim.
Contact Us for Your Commercial Boiler Repairs
Whether your, Chicago, company needs a repair, installation, replacement, or maintenance, our Amber Mechanical experts are highly trained to help. Let us help you keep your commercial boiler in optimum condition. Call us today at 1-800-592-6237 or request service online.
Contact Amber Mechanical, Inc., for Commercial Service and Industrial Mechanical Contracting Needs