Maintaining Your Commercial HVAC System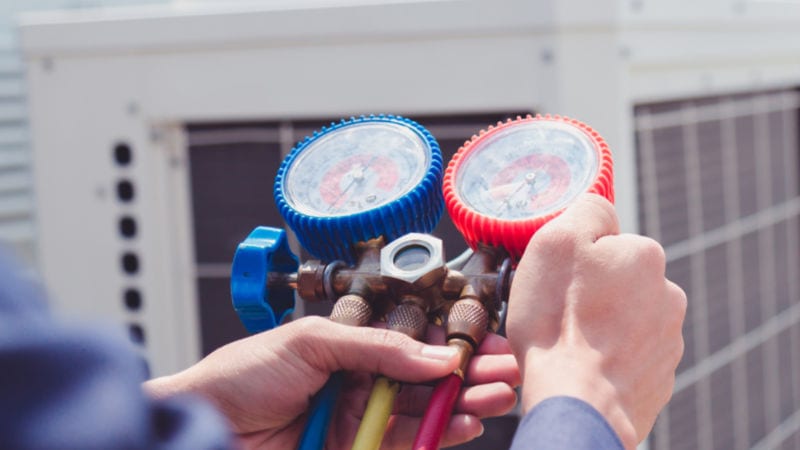 At Amber Mechanical, we always share the same message with our Illinois commercial clients:
Maintaining your heating, ventilation, and air conditioning (HVAC) equipment saves you a ton of money over the long run.
To put it another way, it will cost you hundreds of dollars every time you need to repair your commercial furnace or air conditioning (AC) unit. You'll spend thousands replacing it.
Planned maintenance helps you get the most value out of your HVAC system. It keeps the people inside your building comfortable throughout the year and improves the indoor air quality (IAQ). Maintenance protects your investment.
Why Do I Need to Maintain My HVAC System?
Your rooftop unit (RTU) works hard, but everyone knows it gets lonely at the top. Our Elmhurst, and surrounding areas, hot summers and cold winters can wreak havoc on your heating and cooling equipment—you can trust our team to uncover any issues caused by inclement weather.
By scheduling maintenance service calls, you allow our licensed professionals to inspect the motors, the blowers, the coils, and other parts. We can catch minor issues before they become costly repairs.
What happens if your equipment breaks down? You could lose potential customers who will not want to walk into a freezing building in the winter to shop. Your employees will be less productive huddled in winter coats. You not only miss out on revenue but also have to fork over money for a repair.
Let's work together to create a maintenance schedule for your air handler units (AHUs), commercial boiler, heating unit, and other components.
Commercial Maintenance Tips
Schedule at least two maintenance visits per year—one in the early spring and the other in early fall. Doing so prepares your system for the change in season and helps ensure it will be ready when you need it the most.
If your commercial system needs more maintenance due to its unique requirements or condition, our professionals will alert you and discuss an appropriate schedule.
We install, replace, repair, and maintain all makes and models of HVAC equipment. Even if we didn't install your system, we can repair and maintain it. We'll recommend ways you can save on energy costs based on the size and use of your building.
Our team will show you the importance of an air-side economizer and how it can add comfort during a change in weather. We can install dampers through your ductwork to create temperature zone control systems inside your building.
Always be sure you comply with your manufacturer's warranty. Most warranties only stay valid if you follow a planned professional maintenance schedule. A repair not under warranty could cost you hundreds of dollars more to fix.
Do not wait until your HVAC equipment breaks down. Plan ahead and start budgeting for new equipment when your current system reaches the 10-year mark. Running an inefficient system past its service life will spike your energy use, compromise your comfort, and increase the possibility of a costly repair.
Maintaining Your Commercial HVAC System
Professional maintenance keeps everyone inside your building comfortable year-round. It also keeps your equipment running at optimal efficiency.
Even if you skipped prior tune-ups, a planned maintenance visit rejuvenates most systems so that they run to factory specifications.
Scheduled visits also allow our licensed specialists to know the condition of your equipment, any nuances, and other insights to keep your system running strong. Compare it to having the same mechanic working on your vehicle over the years. It just makes sense to go with a company that knows the ins and outs of your machinery.
Start a Maintenance Plan Today
Amber Mechanical is a trusted name in Elmhurst, IL, and surrounding areas for providing top-notch HVAC services. Enjoy the peace of mind that comes with knowing a trusted professional is maintaining your HVAC equipment. Call us at 1-800-592-6237 or request service online today.
Contact Amber Mechanical, Inc., for Commercial Service and Industrial Mechanical Contracting Needs